The BasketWeavers Guild of Oklahoma
18th Annual Weaver's Weekend for
October 27 – 29, 2017.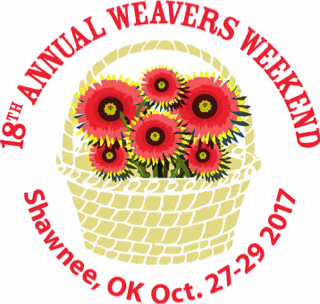 Catalog is done and registration is now open. We have great teachers offering a variety of baskets, brooms, gourds and stools. Classes are awarded on a first-come first-served basis, so register early to increase your chances of getting into your favorite classes. Hotel information is also available and you can reserve your room now too. We look forward to seeing you in October!
Updated Hotel List | Shawnee Visitors Bureau
---